Cigar Hand Rolling Experiences For All Occasions
We hand roll cigars on-site for for your special event!
We will help you chose a selection of ready to enjoy cigars for your guests and will attend to their service needs. Leave it to us to give your guests a cigar experience they won't soon forget!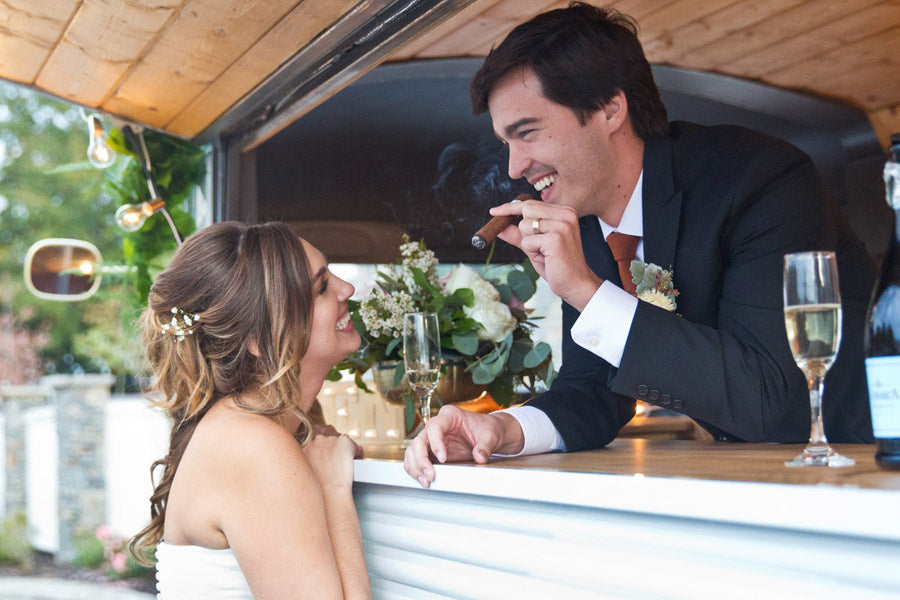 Weddings
Share a custom banded, premium select blend hand rolled cigar with your loved ones and friends, plus have keepsakes and memories for years after. We bring you an unique experience with top level service that you and your guests will thoroughly enjoy, while being entertained with our on-site hand rolling services. Our select blends of premium tobaccos are sure to entice many tastes. Paired with your favorite beverage bar, our full service hand rolled cigar bar is a perfect compliment to bring grandeur and a flair of southern elegance to any wedding celebration.
Inquire Now
Corporate Events & Galas
Wow your clients, employees, customers  and guests with our on-site hand rolling station. Take your corporate event or gala to the next level with live entertainment not commonly experienced. We can create custom bands for the occasion with themed or corporate logos and dates to capture the moments. With a variety of select tobacco blends we have a cigar to fit most taste preferences. Let us help you bring your occasion a touch of bespoke luxury and excitement.
Inquire Now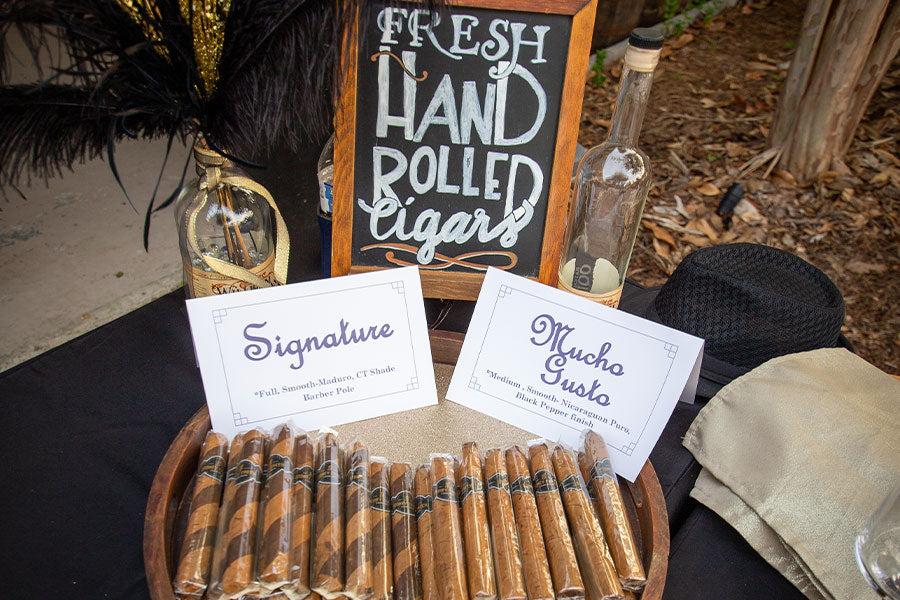 Special Events and Parties
Whether it's a milestone birthday, anniversary, engagement or themed party we can create a cigar experience to compliment your vision. Let us collaborate with you to bring an unique entertainment experience that all of your guests will be raving about long after the party. Give your party an opulence not expected by your guests with on site hand rolling and full cigar bar service plus a wide selection of select tobacco blends to suit most every taste. We can't wait to serve you! 
Inquire Now
Book An Event
The first step is easy! Simply complete the form below and we'll be in touch soon to learn more about your event and start making plans!
Ready To Get Started?
Complete the form below and we'll be in touch shortly!