West Virginia Moonshine-Infused Cigar
$8.50 $42.50
( / )
Unavailable
West Virginia Moonshine Infused Original Dominican Blend Corona Cigar
From the West Virginia Mountains, this infusion gets all its flavor from the family owned and operated Isaiah Morgan Distillery, in Summersville, WV. Straight "white lightening" in the finish with subtle sweetness and coolness. Smooth and Mild to medium bodied.
Please select all options.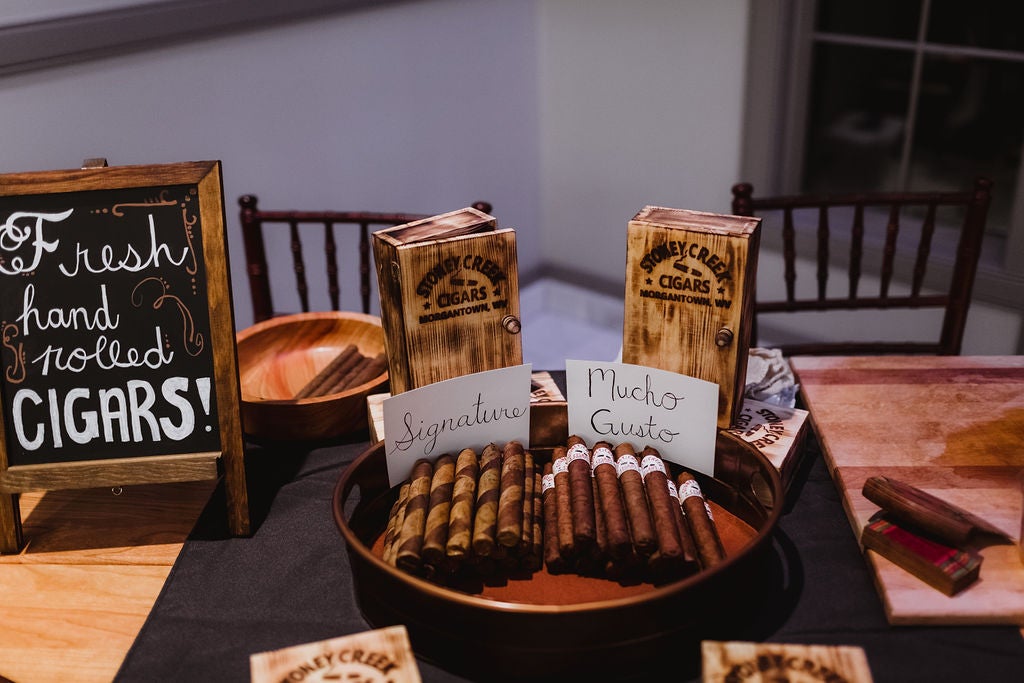 Enjoy These At Your Next Event
Book our on-site hand rolling service for an unforgettable event!
Learn More