Featured Customer Review
The Stoney Creek Original Blend Cigar, hand crafted with Dominican tobacco, is like smoking something as light as a feather. This is the perfect blend for the beginner smoker. It is effortless—as light as a feather. For someone new trying to find the absolute lightest cigar possible can so that a good cigar can be enjoyed alone or with friends, this is what you are seeking.
Once the smoker has enjoyed about two thirds of it, it will be noted that it begins to tighten up, but only a little. Considering a scale where 1 is smoking air and 5 is smoking something that makes the beard grow, the tightening up only rises to 2. That said, great beginner cigar or great cigar when something light is needed to wind down the day.
~ Steve "Cowboy" Cameron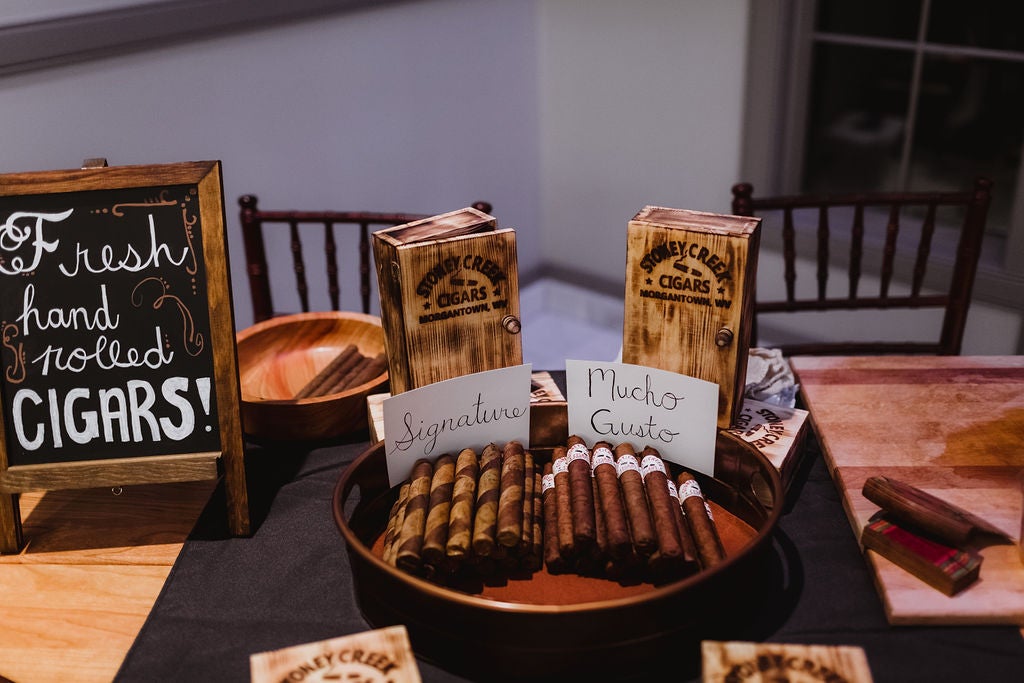 Enjoy These At Your Next Event
Book our on-site hand rolling service for an unforgettable event!